What To Do In Panama City Beach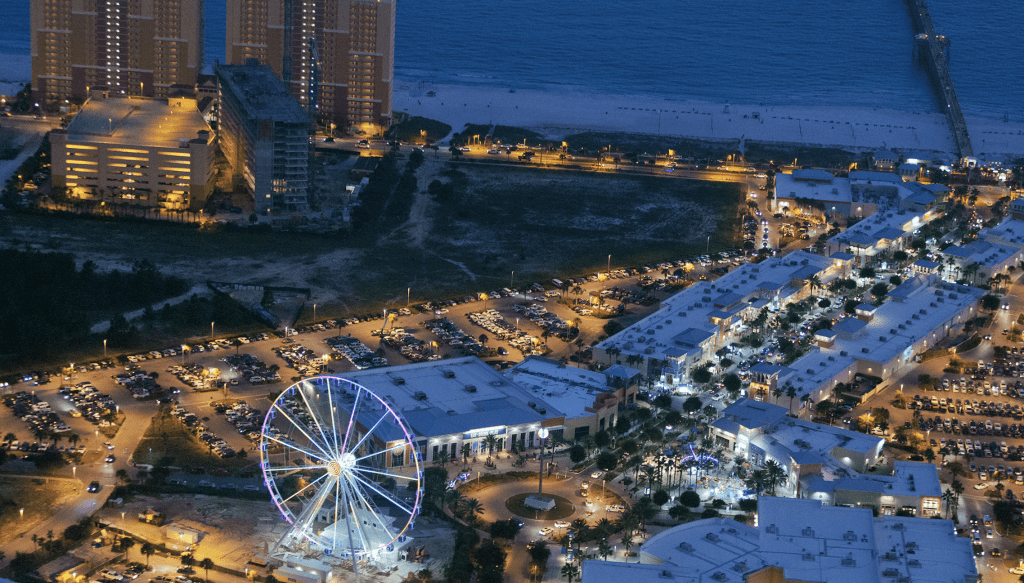 Panama City Beach is the perfect place to come and relax. But what some might not realize is that even just one day in Panama City Beach can be enough time to experience some of the best Florida has to offer! If you have a short window of time, but still want to get away from the stresses of daily life, this area has the attractions that will make it happen. With so much to choose from, here's some options on what to do in Panama City Beach.
To The Beach!
Panama City Beach is known for its beautiful beaches and relaxing atmosphere. With over 27 miles of beaches across town, there's enough space to explore the full shore to your hearts content!
For a relaxing vacation, you can't beat the white sand and crystal clear waters of Panama City Beach. Best of all, you could even see a few sea turtles swimming past if you're lucky!
Pier Park
Pier Park has so many cool shops, over 120 in fact. It's a great place to unwind, walk around, and maybe find an outfit or two! A little retail therapy never hurt anybody. From favorites like Bath and Body Works and Hollister, to unique boutiques – you're bound to find the perfect souvenir. If you're looking for things to do that involve the shops – this is the place for you.
Panama City Beach Winery
Looking for a fun place to share a bottle of wine with your group? PCB winery is known for offering Florida-based wines from across the state and international flavors. If you're planning a visit to the area, this winery is the ideal spot for a couple's afternoon. Known for their citrus, berry and fruit wines, it's well worth a tasting!
Mini Golf
Not too sure what to do on your day? How about the total mini golf experience! With tons of different themes to choose from searching for pirate gold to our very own SkyWheel Miniature Golf Course. Mini golf is a fun adventure for any time during your stay.
Panama City Beach Conservation Park
If you love nature, the Conservation Park is an ideal place to explore. The park is made up of about 2,900 acres of land and offers plenty of beautiful scenery for photography. There are over 24 miles of boardwalks for easy strolls, and tons of scenery to take in. Make sure to keep your eye out for tons of local wildlife including ducks, butterflies, and even the occasional gator!
Skywheel
End your day on the shore with a ride on SkyWheel Panama City Beach. This observation wheel provides guests with stunning views of the coast as they sit in climate controlled, private enclosed gondolas that slowly rotate above the ocean waves. You'll love watching the sun set on the beautiful waters from high in the sky!
Want to reserve your seat at the SkyWheel? You can purchase your tickets online for any time. You can even reserve your VIP Experience with first-class service at new heights. Come experience the height of Panama City Beach attractions at SkyWheel. Question? Give us a call at 850.888.0020