Summer Events in Panama City Beach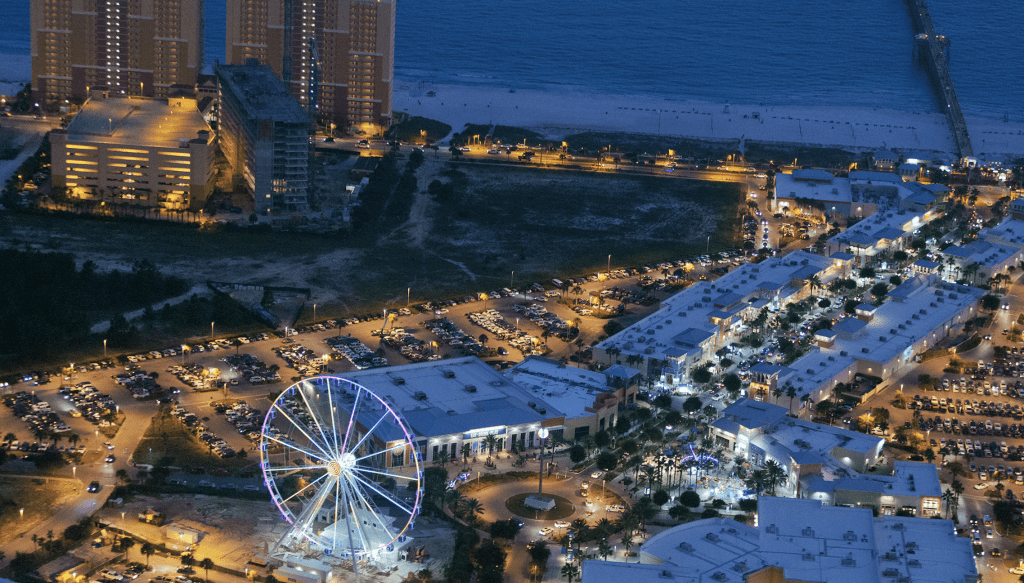 The best time of year is finally around the corner. Stay cool in the summer heat and soak up the sun at Panama City Beach. With an impressive lineup of summer events, including music festivals and beach parties, there's something for every beachgoer to enjoy. Summer events in Panama City Beach are just starting to line up.
We are so much more than just the beach! From new dining experiences to nights out on the shore, here are a few summer events happening this season in PCB!
Summer Concert Series
Every Thursday until August 10
The Summer Concert Series in Panama City Beach is a summertime event that brings together renowned musicians from various genres, including country, rock, and pop, for a series of free performances on Thursdays at Aaron Bessant Park Amphitheater. Plus, with the stunning Gulf of Mexico as the backdrop, this live music event offers a unique and unforgettable concert experience. You can grab some friends to join you or come alone, but there's no better way to spend your weeknights during the summer than listening to catchy music while watching fireworks light up the beach skies. So pack your picnic baskets, blankets, grab your friends, and get ready for a great night full of fun under the stars!
Bay Point Billfish Open
June 28-July 2
If you love fishing, you'll be excited to hear that the Premier Fishing Tournament returns to Panama City Beach after a 10-year-long hiatus. This premier fishing tournament invites anglers from around the world for a friendly competition targeting blue marlin, tuna, wahoo, and dolphinfish. The Bay Point Billfish Open is not just about fishing — it's also a social event with ample opportunity to network and make new friends in the fishing community. With live music, food, and drinks at this fun-filled event, you don't want to miss out on this must-attend event for fishing enthusiasts. There will also be fantastic prizes, live music, food, and drinks. Because of that, it's sure to be a weekend of fun for competitors and spectators alike!
Panama City Beach Fourth of July Events
July 2-4
Join us in Panama City Beach for Independence Day! Celebrate the nation's birthday, with three nights of incredible fireworks and family activities. Pier Park is the home of the SkyWheel, which will be illuminated with red, white, and blue lights throughout the holiday weekend. This year's Star Spangled Spectacular will be one you'll never forget. Discover tons of places to water fireworks, enjoy delicious food, and celebrate on the beach.
A full list of firework shows can be found here.
Pier Park and the Skywheel
There is fun all year round at Pier Park! From shopping and dining, or a ride high in the sky on the Skywheel – this is a great family-friendly option no matter your trip. The SkyWheel is open both day and night giving guests two completely different experiences. Open all year long, guests are always sure to enjoy a relaxing and comfortable flight no matter the outside temperature thanks to our climate-controlled gondolas. The SkyWheel is accessible to children and adults of all ages and physical capabilities. It is a unique experience for the entire family!
Enjoy the Summer Events in Panama City Beach
Want to reserve your seat at the SkyWheel? You can purchase your tickets online at any time. You can even reserve your VIP Experience with first-class service at new heights. Come experience the height of Panama City Beach attractions at SkyWheel. Question? Give us a call at 850.888.0020