SkyWheel Cares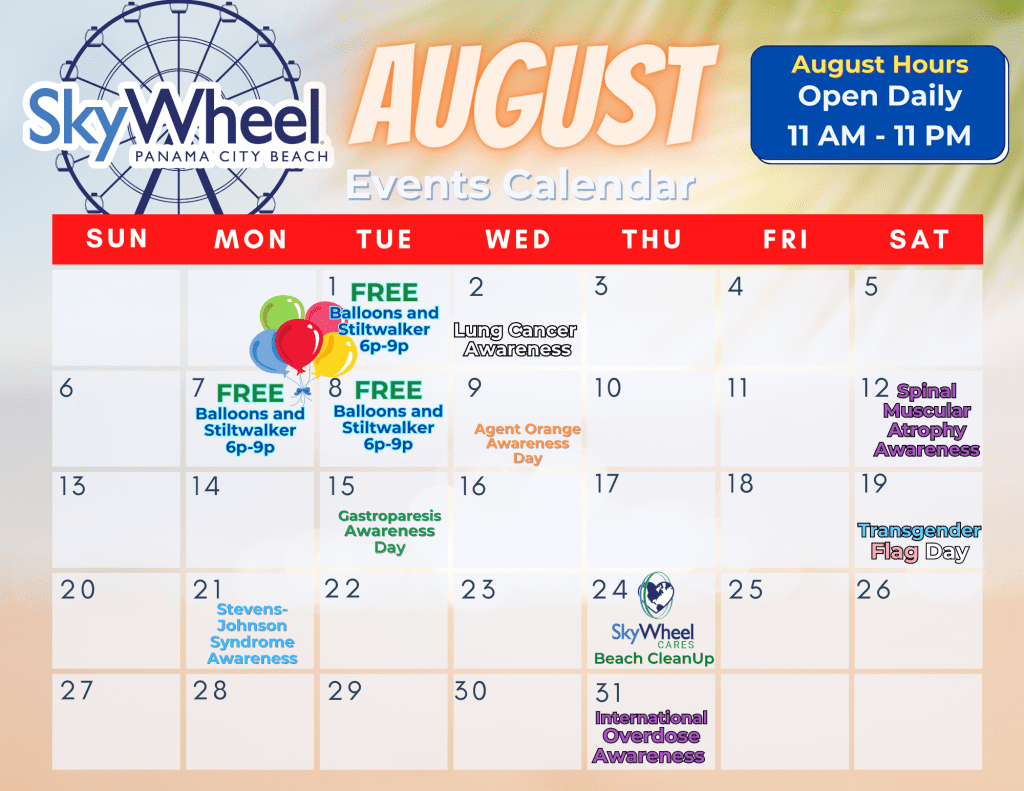 SkyWheel Panama City Beach is committed to shining a bright light on how important our community is to us.
To do this, we host dedicated bright light displays year-round, such as lighting the SkyWheel up pink in October in support of breast cancer awareness month, multiple blues in April in support of autism awareness month and more.
You'll often see SkyWheel crew members out and about the Panama City Beach community, giving back by participating in monthly beach cleanups, serving at local homeless shelters, and hosting food drives. If you're interested in having SkyWheel host a charity fundraising event or if you'd like to request us to light up the night in a special color to commemorate a cause close to your heart to, let us know by filling out the form below and someone will be in contact.
I'm Interested in SkyWheel Cares – SkyWheel PCB