Five Reasons to Visit Pier Park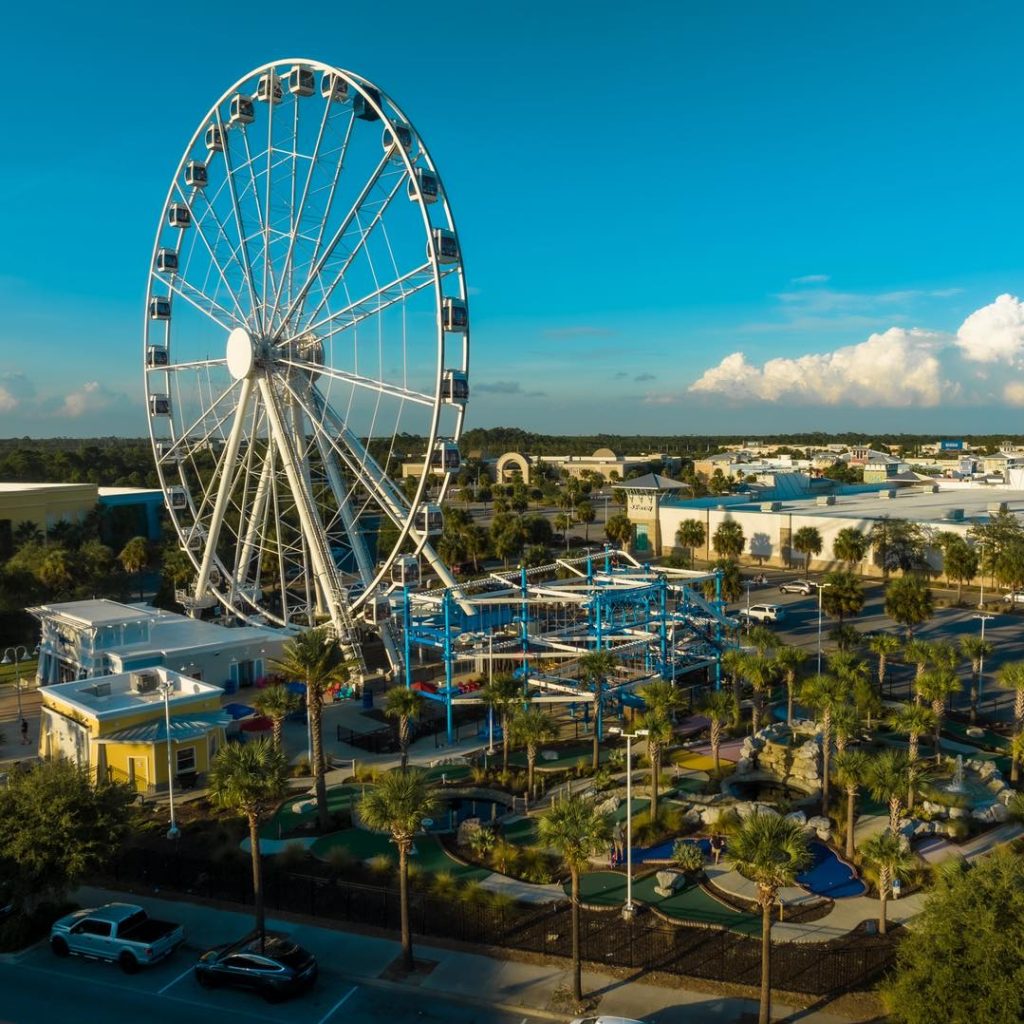 There are many reasons to visit Panama City Beach, but one can't-miss destination is Pier Park. Pier Park is your go-to beach destination for family friendly fun. From thrilling rides and slides to a boutique shopping experience and artisan market, Pier Park has something for every member of your group. Planning your trip to the Florida shore? Here are five reasons to visit Pier Park in Panama City Beach.
1. Pier Park Shopping
If you like to shop and great shopping, Pier Park has your fix. With over 120 retail options, there's nowhere else to go! You'll find a selection of trendy brands for any age. From classic brands like American Eagle and Columbia, to small boutiques with unique pieces, and more. There are tons of accessory stores, nail salons, department stores, and more! Even if you forgot something on your vacation, you can find everything from clothing the beach gear at one of the shops at Pier Park.
2. Variety of Dining
Whether you're looking for a quick bite or some of the Panhandle's best seafood, you'll find it all at Pier Park. Grab some pretzel bites at Aunt Annie's or a sweet treat from Dippin' Dots or Bippy's by the Beach. You can enjoy your classic favorite while you watch the game at Buffalo Wild Wings, or bring the whole family to a day at Dave & Busters. Craving seafood? Pier Park is home to so amazing seafood restaurants, like Back Porch Seafood and Oyster House and Pompano Joe's Seafood House. Just looking for a nice cocktail to sip on? Enjoy a drink at Tootsie's Orchid Lounge.
3. Pier Park Adventures
Get the family together and head to Pier Park, where there's something for everyone to enjoy. Kids of all ages will have a blast on the many fun and games, amusements and adventures that await their discovery at Pier Park. From giant 2,300- square foot mirror mazes, to interactive 7D movies. There are plenty of non-stop adventure destinations at Pier Park for your family to enjoy!
4. Movie Night Out
Immerse yourself in the biggest and best theater experience in the Panhandle with Grand IMAX at Pier Park. Enjoy wall-to-wall screens, digital sound and 3D capabilities that take the movie-going experience to new heights. Go big before you go home! Grand IMAX shows the most recent releases so even if you're on vacation, you won't miss a release.
5. High in the Sky!
If you're already planning your visit to Panama City Beach, we know you're coming for the shores! Pier Park is also your go-to destination for beach activities as well! With open shorelines to enjoy a day in the sun, to beautiful scenery to make your day the best ever, PCB has it all. If you're spending a day at the beach, the the SkyWheel should be at the top of your list.
Panama City Beach SkyWheel
Enjoy a relaxing ride on SkyWheel Panama City Beach and take in the stunning views of the blue-green waters. Ride on this observation wheel, located just across from Pier Park, as you take in 360-degree views of the coast from climate controlled gondolas that slowly rotate above the ocean waves. Enjoy breathtaking views of Panama City Beach as you sit in climate controlled, private enclosed gondolas that slowly rotate above the ocean waves.
Want to reserve your seat at the SkyWheel? You can purchase your tickets online for any time. You can even reserve your VIP Experience with first-class service at new heights. Come experience the height of Panama City Beach attractions at SkyWheel. Question? Give us a call at 850.888.0020