Annual Fall Events in Panama City Beach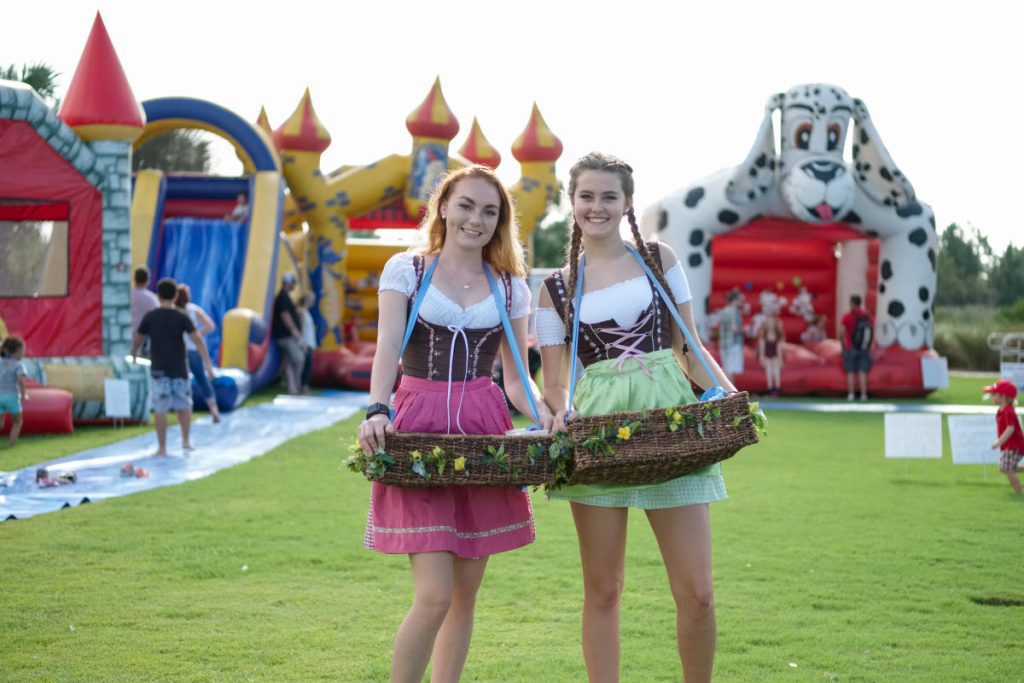 Panama City Beach, Florida, is known for its stunning beaches, warm weather, and year-round opportunities for outdoor fun. However, this coastal paradise transforms into a vibrant hub of fall festivities when autumn arrives. From the coolest car shows to Halloween fun, there is tons of family-friendly entertainment to look forward to this season! Planning your snowbird vacation to PCB? Here are a few of the annual fall events in Panama City Beach to plan for.
PCB Fishing Rodeo
September 22-October 8
Late Summer Fun in the Grand Lagoon! The PC Beach Fishing Rodeo is a 17-day, 3-weekend event with 2 weigh-ins daily from 12pm-2pm and 4pm-7pm. This tournament was designed to give each angler the opportunity to participate, no matter their skill level. At this event, you'll find fishers on kayaks, paddleboats, personal boats, and our Federal and State registered boats just for the tournament! No matter which method of fishing you choose, you're invited to enjoy great food and entertainment.
Florida Watersports will be offering a great selection of paddleboards and kayaks for you to choose from. We will have boats from Legendary Marine on display for you to view and, if the time is right, make a personal purchase.
Pirates of the High Seas & Renaissance Fest
October 6-8, 2023
Pirates of the High Seas & Renaissance Fest is the annual festival celebrating the fun lifestyle of pirates and adventurers. Enjoy a one-of-a-kind festival that brings out your inner swashbuckler during October 6th through 8th, 2019 in Panama City Beach, Florida. Come to Pirates Fest and spend your days with great entertainment as well as a night full of mermaids and fire shows.
Our Renaissance Marketplace is a place where everyone can experience the colorful, exciting world of the 16th century—from steampunk pirates, to musicians and performers. Looking for some fun for the whole family? Try our sword fighting classes, whip demonstrations, acrobatics & other live entertainment all in one spot!
Panama City Beach Oktoberfest
October 13-15, 2023
Oktoberfest season is back! Grab a stein and get ready to drink some German beer in Panama City Beach this October. At Aaron Bessant Park, Oktoberfest is celebrating three days of food, music, and fun.
Come celebrate at this event with a massive tent decorated like the authentic Oktoberfest tent in Munich, Germany. The event features two outdoor beer gardens and a VIP section under the tent. Enjoy some of your favorite German cuisine while discovering new flavors and beers from around Germany. Plus, is there anything better than a giant pretzel with beer-infused cheese? We don't think so! Tickets are required for this event. 
Thunder Beach Motorcycle Rally
Autumn Rally: October 25-29, 2023
The Thunder Beach Motorcycle Rally is a biannual event that takes place in spring and fall in Panama City Beach. Known as the "Most Biker Friendly Free Rally in the United States", it draws thousands of motorcyclists from around the country to enjoy all that our area has to offer, including world-renowned biker destinations located on our beautiful beaches, local restaurants and attractions, concerts on the beach, charity rides for our veterans and much more!
Panama City Beach has a rich biker culture and the annual Bike Week is the highlight of it all. Every year, over 60,000 bikers, vendors, and exhibitors descend on this beach in a massive gathering to share stories, listen to great bands, experience exciting live entertainment, participate in contests, and take part in bike shows. This four-day event is free for everyone who wants to participate. Enjoy other events, too – like tattoo contests, poker runs, beauty contests, and more.
Emerald Coast Cruizin' Car Show
Fall Car Show: November 8-11, 2023
Head to Panama City Beach twice a year for a giant outdoor showroom full of classic cars and hot rods! This three-day event at Aaron Bessant Park offers dozens of rows of some of the most iconic vehicles, custom modifications, and fan favorites from around the country. If you are a collector or enthusiast, this vintage vehicle auction is the place to be! You'll have a chance to win some incredible cars at a live auction while enjoying food, drinks, and live music at a fun venue that draws hundreds of people every year.
Cruizin' at Emerald Coast Cruizin' is the perfect place to show off your ride, or check out some of the coolest cars in Florida. Featuring cruise-ins, concerts, parties, and vendors, this annual event is sure to please any car enthusiast.
Celebrate Fall Events in Panama City Beach
No matter where you are, there is plenty to look forward to during your snowbird vacation to Panama City Beach. From annual events to everyday attractions like our SkyWheel, you're sure to make unforgettable memories in PCB!
Want to reserve your seat at the SkyWheel? You can purchase your tickets online for any time. You can even reserve your VIP Experience with first-class service at new heights. Come experience the height of Panama City Beach attractions at SkyWheel. Question? Give us a call at 850.888.0020